Sloth Electric – Custom Machine Rebuilds
One of the challenges that many companies face today is making older equipment comply to current OSHA safety specifications. We can upgrade older machinery to meet those new standards. In addition, working with our machining partners, new machinery can be designed and built from scratch.
Rewire old or used machinery, update to PLC and touchscreen controls, modernize photo eyes and other sensors. Bring your old machinery up to date!
Existing machinery: Upgrade relay-based controls to PLC control to allow more flexibility and reliability.
Existing push-button control cabinets: upgrade to touchscreen control panels that can be configured to improve user interface and provide more information.
Obsolete PLC's: Design-build new PLC to retrofit existing equipment that is obsolete.
We offer flexible integration options to reduce downtime and improve production.
Integrate safety relays and door guarding to meet current OSHA safety standards.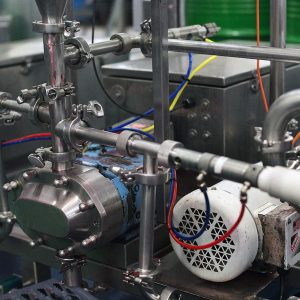 READY TO GET STARTED
CONTACT US
Need to upgrade older machinery to meet or exceed current OSHA standards? Call Sloth Electric at 585-526-5797 (also for emergency/service calls) or fill out our contact form so we know how to best assist you. We look forward to talking with you.
Thank you for your interest in Sloth Electric Inc!